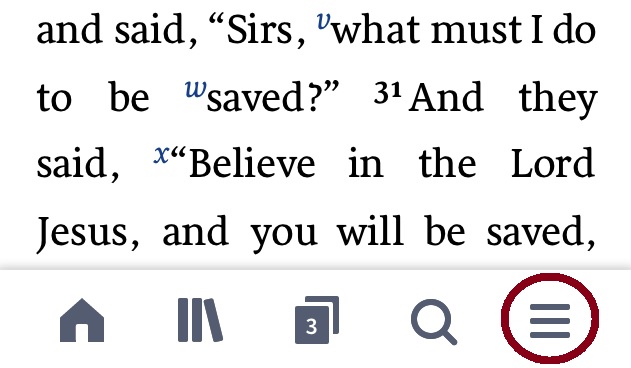 When you are at church, start Logos and select the menu icon (three lines) at the bottom right of the screen.

Scroll down to Community, then select the Church Presentations option.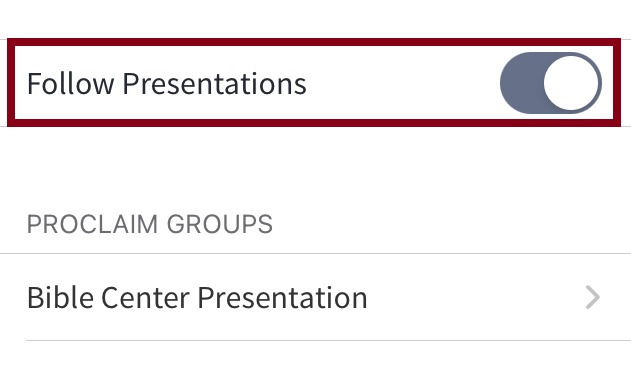 Turn on the options Follow and Ask to Follow Nearby Presentations. When a presentation is active, you will see Bible Center listed.

Select Back to return to the previous screen.

Select Done to return to the Logos main screen.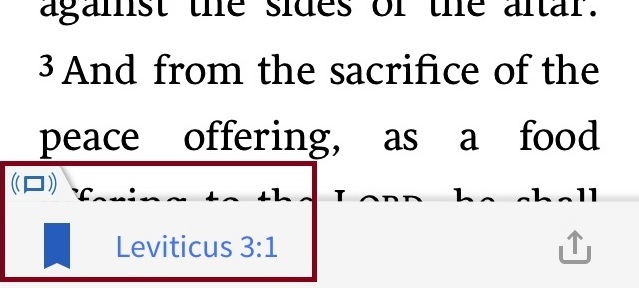 When you see the signal icon at the bottom left of the screen, select it and Logos will display that verse.